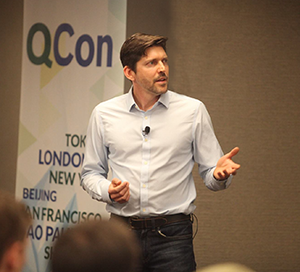 Kai began his career in the trenches of tech, working at startups and international research institutions as a software developer, mentor and leader. He now coaches tech leaders at companies like Linkedin and Google, speaks to international audiences, and helps nonprofit leaders build careers of life-long, sustainable impact. Kai's additional background in mindfulness, somatics and improvisational theater informs workshops that integrate clear, actionable learnings with engagement and play.
The Design Process
The best workshops are designed with the audience in mind. Kai highly recommends a process of exploration where he can learn more about your organization and objectives. Using this deeper understanding, the experience he crafts will provide the best value.
Integration of new material is also essential, and the most effective approach includes a series of engagements or other support that keeps the material alive.
Examples
Giving Difficult Feedback
Many new leaders and managers have a hard time giving constructive feedback that helps shift behavior without creating animosity or plunging morale. Kai speaks from experience, using short enactments and in-the-moment practice for the group that builds capacity immediately.
Advanced UX Interviews
UX researchers are often taught great research methodologies in school, but realize as they actually step into the room with an interview subject that something very different is required. Kai uses an experiential format to teach UX researchers advanced tracking skills, ways of helping subjects feel safe to share, and ways of uncovering the hidden and most useful insights. In addition, doing a long day of interviews can be extremely taxing. Kai provides resourcing techniques that support maintaining the focus and presence required.
The Mindful Developer
Mindfulness is now well known in the tech industry as a means of improving performance and emotional intelligence. What is not often as well known are the ways that it can be applied to the developer experience to create a more sustainable rhythm of work and produce new insights more quickly. Kai teaches these skills in addition to ways to maximize flow states without burnout and the biochemical processes involved.